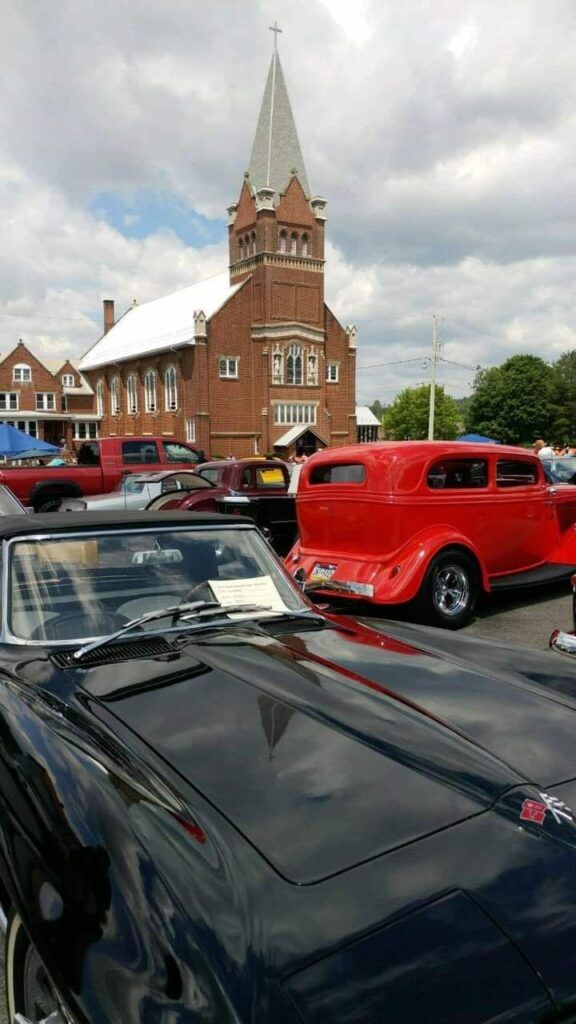 Our Lady Queen of Angels Parish in Central City will sponsor a Classic and Antique Car Cruise on Sunday, July 30, 2023, from 1:00-5:00 p.m. at the parish's Saint John site, 164 Wheeler Street, Central City.
The event will include live oldies music provided by Americana from 2:00-5:00 p.m. The parish will be preparing and serving burgers, hot sausage, beer, soft drinks, and other refreshments.
All who have a classic or antique car, or those who simply take pleasure in music and an evening out, are welcome to come and enjoy a day of cars, food, and camaraderie.
All proceeds benefit upgrades to the Central City community playground.
Any questions can be directed to the parish office at 814-754-5224.