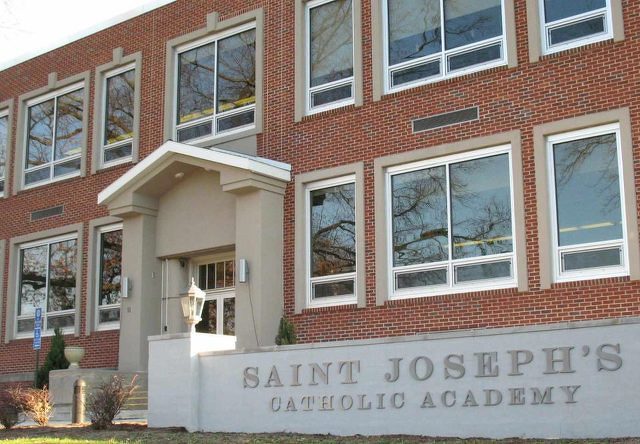 Submitted by Saint Joseph's Catholic Academy
BOALSBURG, PA—Senior Jason Thomas is a Finalist in the 2019 National Merit Scholarship Program.
Head of School Ms. Jennifer Mallett explains that this achievement places Thomas in a nationwide pool of Finalists representing less than one percent of U.S. high school seniors.
High school students across the country are entered into the National Merit Scholarship Program by taking the 2017 Preliminary SAT/National Merit Scholarship Qualifying Test. Over 1.6 million juniors in about 22,000 high schools entered the program. Approximately 15,000 were selected as Finalists.
According to the National Merit website, "All winners of Merit Scholarship awards are chosen from the Finalist group based on their abilities skills and accomplishments—without regard to gender, race, ethnic origin, or religious preference.  A variety of information is available for NMSC selectors to evaluate: the Finalist's academic record, information about the school's curricula and grading system, two sets of test scores, the high school's official written recommendation, information about the student's activities and leadership, and the Finalist's own essay."
Thomas has the opportunity to be awarded one of the three types of National Merit Scholarships offered in 2019. The awards include a single-payment National Merit Scholarships offered on a state representational basis, a Corporate-Sponsored Merit Scholarship award, and a College-Sponsored Merit Scholarship award. Decisions on award winners will be made between March and mid-June.
Thomas' hard work over four years at Saint Joseph's is paying off. "I have worked so hard over the past four years to improve my writing, math, and test-taking skills, and I am happy that I achieved this goal."
Thomas recognizes the impact and role Saint Joseph's has played in his achievement, saying, "Saint Joseph's Catholic Academy has helped me so much in this regard. I have had great teachers throughout my high school career who pushed me to be the best student I could be. Their efforts helped create the student that I am today."
Thomas plans on attending a four-year university to study civil engineering.