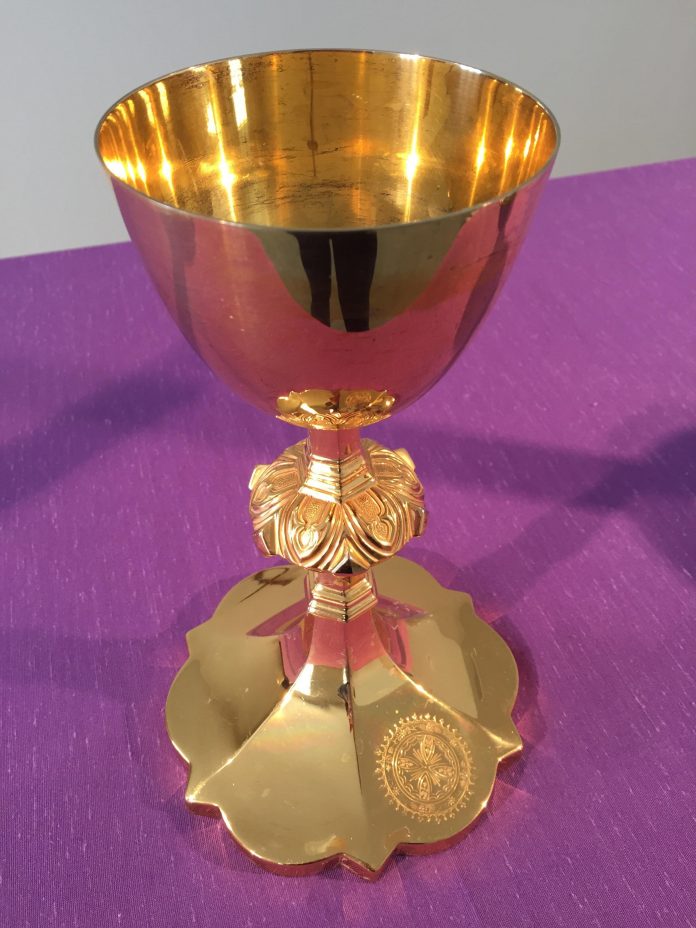 Bishop Mark has directed parishes in the Diocese of Altoona-Johnstown to once again offer the Precious Blood at Mass beginning on Holy Thursday, April 18, 2019.
Earlier this year, Bishop Bartchak directed parishes to not offer the Precious Blood due to the severity of the flu season. As always, those with contagious illnesses are asked to please refrain from receiving the Precious Blood until they are well.
It is the belief of the Catholic Church that the whole Body of Christ is present under either form of consecrated bread and wine. The fullness of the sign of the Eucharist is receiving the Body and Blood of the Lord Jesus. All Catholics are given the option to receive the chalice containing the consecrated Blood of the Lord.