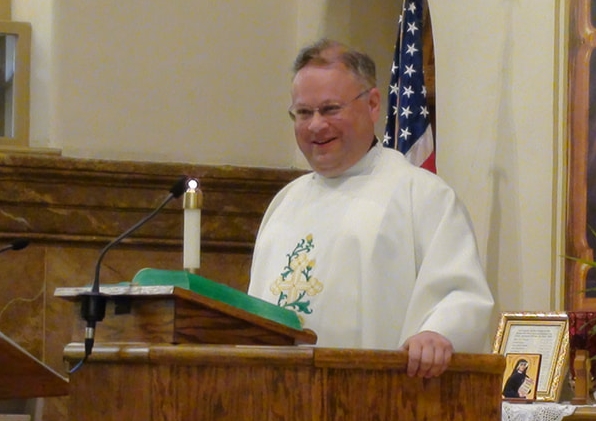 Father Aron Maghsoudi, Pastor of Our Lady Queen of Angels Parish in Central City and Holy Family Parish in Hooversville and Administrator of All Saints Parish in Boswell, is offering a bus trip to historic churches in Cleveland, Ohio, on April 23.
Beginning with Mass at Saint Stephen Parish (German), there will be tours of Saint Elizabeth (Hungarian), Saint Casimir (Polish), and Our Lady of Lourdes (Bohemian/Czech) parishes.
Following the church tours, there will be a performance by the Tamburitzan Folk ensemble featuring ethnic dances from Ukraine, Croatia, Slovenia, Italy, Greece, and other old world locales.
Dinner will be at Marie's, an authentic, no-frills, good ethnic restaurant.
Priced at $125 per person, the trip includes bus transportation, dinner, and the show.
Participants should expect to return by 8:00/9:00 PM.
All are welcome. To register please call the parish office (814) 629-5551) by April 15th.