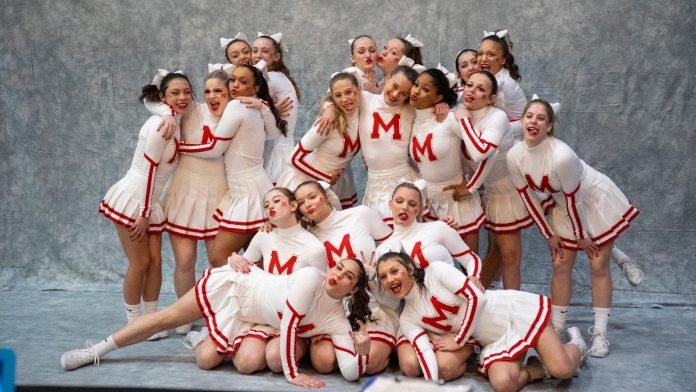 From Bishop McCort Catholic High School
The Bishop McCort Catholic High School Varsity Cheerleaders will hold their Championship Ring Ceremony on June 5 at 6:00 p.m. at the Gazebo in Johnstown's Central Park.
During this event, each cheerleader and coach will be given a personalized ring demoting both this season's 2023 PIAA State Championship and the 2023 National Championship title.
The Crusher Varsity Cheerleaders earned a 8th straight District 6 Class AA title in December and a 6th state title at the PIAA Competitive Spirit Competition in January at the Giant Center in Hershey.
They continued on to become National Champions in the Small Varsity/Small School Division at the UCA National High School Championships held at Walt Disney World in Orlando, Florida in February.
This is the 6th National Championship title for the Bishop McCort program.