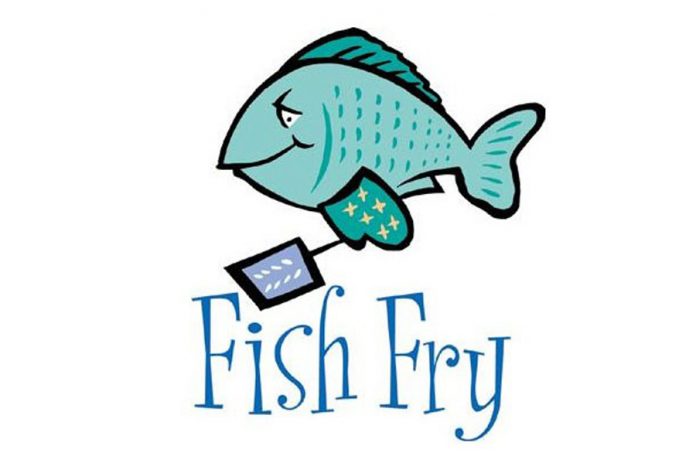 During the season of Lent, many parishes sponsor fish fry lunches and/or dinners. The following is information about some of them. Please support our local parishes and enjoy a great meal and great fellowship.
BLAIR COUNTY
CATHEDRAL OF THE BLESSED SACRAMENT, ALTOONA
Fish Lunches on Ash Wednesday and Fridays of Lent (except Good Friday)
11:00 a.m.-1:30 p.m.
Cathedral Hall
Cost is $8; Includes fish sandwich with choice of macaroni & cheese or pierogie or french fries or haluski; drink included
OUR LADY OF LOURDES PARISH, ALTOONA
Fridays (including Good Friday)
Eat in from 4:30-7:00 p.m.; Take out begins at 3:30 p.m.
Cost is $10.50 for adults, $7.50 for children
SAINT MARK PARISH, ALTOONA
March 8, 22, and April 5
4:00 p.m.
SAINT MATTHEW PARISH, TYRONE
March 15 and 29, April 5 and 12
Parish Hall
Cost is $10; Served by Knights of Columbus
CAMBRIA COUNTY
CHURCH OF THE TRANSFIGURATION, CONEMAUGH
March 8, March, 15, March 22, March 29, April 5, April 12
3:30-6:30 p.m.
Church Hall, 201 Third Street, Conemaugh
Cost is $10 per meal; take outs are available by calling the church hall at (814) 535-2698
HOLY FAMILY PARISH, PORTAGE
March 15, March 29, April 12
4:00-6:00 p.m.
Parish Hall at 509 Caldwell Avenue
Take out available
IMMACULATE CONCEPTION ROSARY/ALTAR SOCIETY, NEW GERMANY
March 1, 8, 15, 22, 29, April 5 and 12
4:00-7:00 p.m.
New Germany Grove Hall
Cost is $10 for adults; $5 for children; no charge for children age three and under. Take out available until 6:00 p.m. – call (814)495-4298
SAINT BENEDICT PARISH, JOHNSTOWN
March 6 (Ash Wednesday) — Special Menu
March 8, 15, 22, 29, April 5 and 12 — Full Menue
3:30-7:00 p.m.
Haddock, crab cakes, shrimp, homemade haluski and macaroni and cheese; Major credit cards accepted; sit-down or take-out; online ordering at www.stbenedictchurch.org/fishfry; Knights of Columbus offer homemade baked good for sale at each fish fry
SAINT FRANCIS OF ASSISI PARISH, JOHNSTOWN
Ash Wednesday 11:00 a.m.-6:00 p.m.
Fridays of Lent (except Good Friday)
Visit stfrancisofassisijohnstown.com for more information
SAINTS GREGORY AND BARNABAS PARISH, JOHNSTOWN
March 1, 8, 15, 22, 29, April 5, 12, 19th
4:00-7:00 p.m.
Saint Gregory Church Site, 120 Boltz Street
Cost is $10; Includes choice of Icelandic haddock (fried or baked), fried shrimp, or crab cakes; french fries, mac & cheese, coleslaw, and applesauce. Take out available – order at the door
Also:
March 8, 15, 22, 29, April 5, 12
4:00-7:00 p.m.
Saint Barnabas Chapel Site, 408 Luzon Avenue
Cost is $10-$12; Includes choice of Icelandic haddock (fried or baked), fried shrimp; Pierogi's halushki, french fries, coleslaw and applesauce. Take out available – please call 539-6213
SAINT MARY PARISH, NANTY GLO
Fridays of Lent (excluding Good Friday)
4:00-6:30 p.m.
Featuring fried and baked haddock with a variety of side dishes and desserts
VISITATION OF THE BLESSED VIRGIN MARY PARISH, JOHNSTOWN
Fridays
11:00 a.m.-7:00 p.m.
Fish Sandwich, two sides, and a drink; Take out and delivery
CENTRE COUNTY
GOOD SHEPHERD PARISH, PORT MATILDA
March 8, 15, 22, 29, April 5, 12
Beginning at 5:00 p.m.
Agape Hall at Good Shepherd
SAINT JOHN THE EVANGELIST PARISH, BELLEFONTE
Fridays during Lent
4:00-7:0  p.m.
School Gym
Cost is $9 for adults; $6 for children 6-12. No charge for children under 6
CLINTON COUNTY
HOLY SPIRIT PARISH, LOCK HAVEN
Fridays during Lent (excluding Good Friday)
4:30-6:30 p.m.; Takeout begins at 4:00 p.m.
Parish Center
Menu includes haddock (deep fried or baked) or fried shrimp for $11; fried oysters for $12; child/petite meal for $6. All dinners are served with macaroni and cheese, stewed tomatoes, coleslaw, bread, dessert, and beverage
HUNTINGDON COUNTY
IMMACULATE CONCEPTION PARISH, DUDLEY
Fridays during Lent (excluding Good Friday)
4:00 p.m.-6:30 p.m.; Takeout begins at 3:30 p.m.
Cost is $10
MOST HOLY TRINITY PARISH, HUNTINGDON
Fridays beginning March 8

SOMERSET COUNTY
SAINT ELIZABETH ANN SETON
Fridays of Lent
11:00 a.m.-6:30 p.m.
Fish Fry/Homemade Baked Goods; Eat in or Take out

SAINT JOHN THE BAPTIST PARISH, NEW BALTIMORE
Fridays of Lent (except Good Friday)
3:30 p.m.-6:30 p.m.
All you can eat; Includes fried and baked fish, fried shrimp, fried clams, soup, baked potato, vegetables, beverage, salad, and dessert bar

SAINT PETER PARISH, SOMERSET
March 6, March 22, April 12
4:00-6:30 p.m.
Parish Hall
Baked fish, fried fish, fried shrimp, homemade macaroni and cheese, stewed tomatoes, coleslaw, beverage and dessert for $10; Take out available