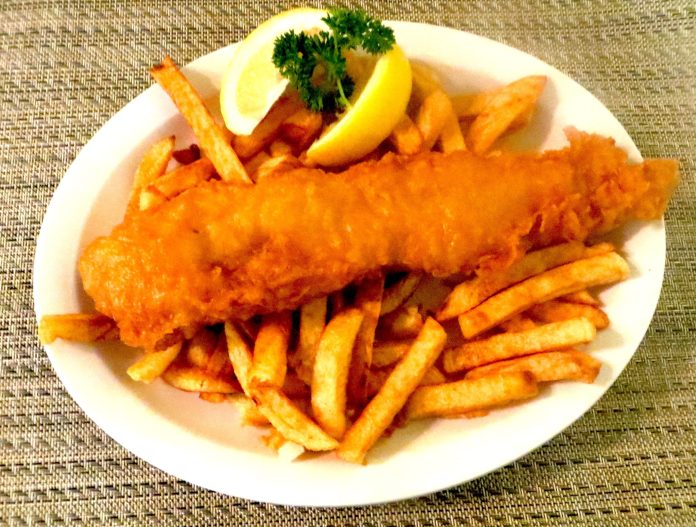 Cathedral of the Blessed Sacrament, Altoona
• February 22 (Ash Wednesday) and Fridays (except Good Friday), 11:00 AM-1:30 PM (Drive-Thru)
Cost – $10
Menu:
• Large Fish Sandwich
• Mac and Cheese
• Cole Slaw
____________
Good Shepherd Parish, Port Matilda
• Fridays in March
@ Agape Hall
Menu:
• Fish
• Mac and Cheese
• Stewed Tomatoes
• Vegetable
• Dinner Roll
• Beverage
____________
Holy Family Parish, Portage
• March 3/March 17/March 31, 4:00-6:00 PM (Take-Out)
@ Parish Hall
Menu:
• Fried Haddock
• French Fries
• Haluski
• Cole Slaw
• Green Beans
• Roll
• Dessert
____________
Holy Spirit Parish, Lock Haven
• Fridays, 4:00-6:00 PM
@ Parish Center
____________
Immaculate Conception Parish, New Germany
• Fridays, 4:00-6:30 PM (Eat-In or Take-Out)
@ New Germany Grove Hall
Eat-In – $15
Take-Out – $14
Fish Sandwich Meal – $8
Baked or Fried Fish
____________
Most Holy Trinity Parish, Huntingdon
• February 24/March 10/March 31, 3:30-6:30 PM (Take-Out), 4:00-6:30 PM (Eat-In)
Full Meal (Baked or Fried Fish) – $12
Side Dishes Only – $6
____________
Our Lady of Lourdes Parish, Altoona
• Fridays, 3:30 PM (Take-Out), 4:30 PM (Eat-In)
@ Church Hall (elevator-accessible)
Cost – $14
Baked or fried haddock
Mac & cheese or Fries
Choice of 2: Applesauce, Cole slaw, Stewed Tomatoes
Dessert
Drink
____________
Our Lady of Mount Carmel Parish, Altoona
• February 22 (Ash Wednesday), 4:00-7:00 PM (Eat-In)
@ Our Lady of Mount Carmel School Cafeteria
Cost – $12; choice of Fried or Baked Fish
____________
Our Lady of Victory Parish, State College
• Fridays (except Good Friday), 3:00-5:30 PM (Take-Out Only)
@ OLV Activities Center
Cost – $10/dozen
Rosie's Pierogies:
• Freshly-Made with Butter and Onions
• Frozen Plain
• Frozen Jalapeno
• Frozen Bacon
____________
Queen of Peace Parish, Patton
• Fridays, 4:00-7:00 PM (Eat-In or Take-Out)
@ Queen of Peace Parish Center
Adults – $15
Children (5-12) – $7
Children (Under 5) – Free
Menu:
• Baked Fish OR 2 Salmon (fresh) Patties
• Baked Potato OR French Fries
• Fresh Baked Roll
• Stewed Tomatoes
• Mac and Cheese
• Haluski
• Dessert
• Beverage
____________
Saint Benedict Parish, Johnstown
• Ash Wednesday & Fridays (except Good Friday), 3:30-7:00 PM
@ Parish Hall
Adult – $15
Seniors/Children 12 and Under – $8
Shrimp Dinner (8 pc) – $15
Senior/Child Shrimp Dinner (4 pc) – $8
Combo Meal (1/2 pc Fish, 4 pc Shrimp) – $15
2 Piece Crab Cake Dinner – $15
Dinner includes choice of two sides:
• Macaroni and Cheese
• Haluski
• French Fries
• Stewed Tomatoes
• Cole Slaw
• Applesauce
Extra Side Orders:
• Piece of Fish (Baked or Fried) – $10
• Fish Sandwich – $10
• Crab Cake Sandwich (2 Crab Cakes) – $10
• Three Pierogies – $4
• Homemade Haluski – $4
• Macaroni and Cheese – $4
• 1 Crab Cake – $5
• French Fries – $4
• Applesauce – $2
• Cole Slaw – $2
• Stewed Tomatoes – $2
Saint Benedict Knights of Colombus will be offering their delicious gobs for purchase.
____________
Saint John the Baptist Parish, New Baltimore
• Fridays (except Good Friday), 3:30-6:30 PM (Eat-In or Take-Out)
Adults – $15
Children Under 12 – $6
Children Under 5 – Free
Meal Includes:
• Fried and Baked Fish
• Fried Shrimp
• Baked Potato
• Stewed Tomatoes
• Green beans
• Haluski
• Cole Slaw
• Soup
• Pudding or Cake
• Beverage
____________
Saint John the Evangelist Parish, Bellefonte
• Friday February 24th, March 3rd, March 10th, March 17th, March 24th, and March 31st.
We will be open to the public from 4:00 P.M. to 7:00 P.M.
The menu will consist of Baked Lemon Pepper Cod (GF) or Yuengling Beer Battered Haddock or Panko Crusted Fried Shrimp, Choice of 3 Sides: French Fries, Macaroni & Cheese, Stewed Tomatoes, Cole Slaw, Apple Sauce and a homemade dessert.  Ala Carte items including Haluski and Pierogies with butter and onions will also be available. Eat in or Take Out. The cost is only $13.00 for Adults and $6.00 for children under 12, under 6 eat for free.
____________
Saint Matthew Parish, Tyrone
• Fridays (except March 10 and Good Friday), 5:00-7:00 PM (Eat-In or Take-Out)
@ Monsignor Harkins Hall