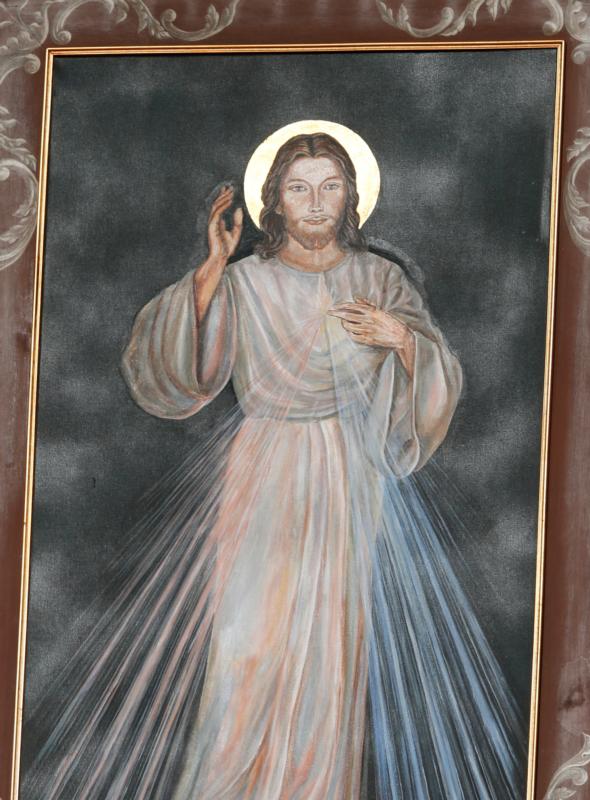 By Tony DeGol
Proclaim!
When Saint Catherine of Siena Parish in Duncansville began hosting a Divine Mercy Sunday observance three decades ago, it was hard to find an empty parking space in the lot.
In recent years, fewer people are turning out for the parish celebration, but there is a very good reason.
"Right now, there are probably 10 or 11 parishes in the diocese – in addition to Saint Catherine – that are observing Divine Mercy Sunday," noted Deacon Gene Neral. "So the crowd may not be bigger here, but God has multiplied it two or three or four times since then."
For that reason and others, the upcoming Divine Mercy observance at Saint Catherine of Siena will be extra special.
This year will mark the 30th anniversary of the parish celebration.
"If we continue to persevere in our devotion to the Divine Mercy, Jesus will bless that, and it will continue to grow," Deacon Neral added.
The 2019 observance of Divine Mercy Sunday will be on April 28. The celebration always falls on the Second Sunday of Easter.
The solemnity is based on the devotion to the Divine Mercy that Saint Faustina Kowalska reported as part of her encounter with Jesus.
According to her diary, Jesus said that anyone who goes to Confession and receives Holy Communion on this day or the days around it shall be completely forgiven of all sins and the punishment that would accompany them.
The image associated with Divine Mercy is the portrait of Jesus with two rays pouring from His heart representing blood and water. At the bottom of the picture are the words "Jesus, I Trust in You."
Indeed, Divine Mercy Sunday is an opportunity for all Catholics to celebrate the infinite mercy of God.
As Deacon Neral likes to explain, every time an individual takes a breath, he or she has done nothing to deserve it.
"It's only your ability to take that breath because of God's mercy," he continued. "He loves you. You didn't earn it, but it's there because He loves you. What we have to do is realize that if He loves us that much that even if every breath we take is His, then we should be able to trust Him for all the other things that we see, and do, and say, and really trust everything we are and everything we have to the fact that He loves us."
The events planned for April 28 at Saint Catherine of Siena include a video on the devotion to the Divine Mercy and the life of Saint Faustina Kowalska at 12:30 p.m.
A special prayer service is scheduled at 2:00 p.m. It will include a talk on Divine Mercy by Deacon Neral, the singing of the Chaplet of Divine Mercy, and Benediction of the Blessed Sacrament.
Following the service, all are invited to venerate the relics of Saint Faustina and Saint Therese of Lisieux.