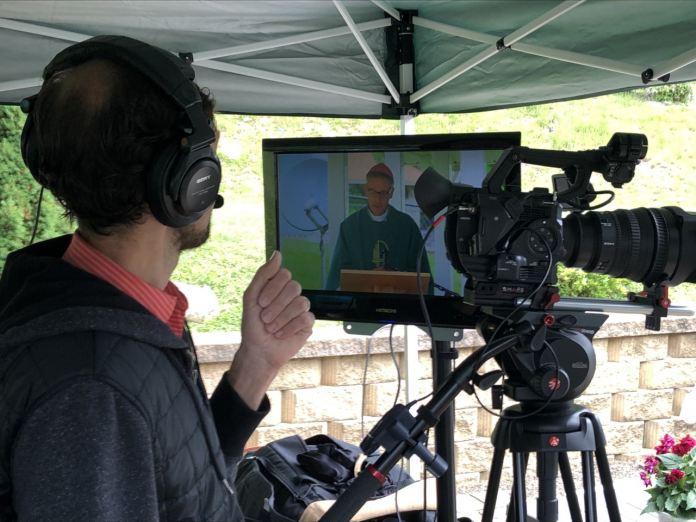 Virtual Camp Timothy will be held June 21-25. The experience will feature a combination of all the traditional camp happenings with a new spin!  
Among the highlights – morning field and praise, a daily "theme talk" featuring all of the staff talking about the theme, "Be Bold."  There will also be an exciting nature segment on honey bees and interactive challenges in which the counselors will participate.
Camp Timothy will include daily Mass or Liturgy of the Word, and in the evenings, virtual campers will join for campfire skits and games followed by evening devotion.
The virtual camp is open to students entering grades 10-12 or for those who just graduated from high school this spring. Click HERE to register.
Camp Director Francine Swope has transformed her property into an amazing setting for the Catholic camp. For a behind-the-scenes look, watch Proclaim! on June 21 at 10:30 a.m. on WATM ABC 23.
[Photo: A behind-the scenes look as Bishop Mark and others prepare for Virtual Camp Timothy.]