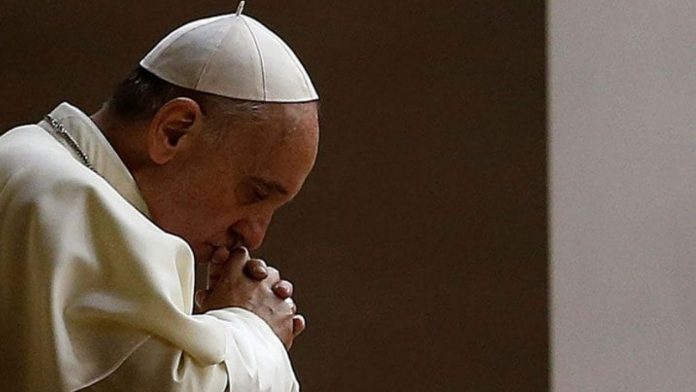 By Tony DeGol
Proclaim!
Bishop Mark is inviting the faithful of Altoona-Johnstown to join with Pope Francis in a Day of Prayer on Wednesday, March 25 – the Solemnity of the Annunciation of the Lord.
The Holy Father is urging all Christians to unite by praying the Our Father at Noon on Wednesday as a response to the coronavirus pandemic.
"To the pandemic of the virus we want to respond with the universality of prayer, compassion, and tenderness," Pope Francis said. "Let's stay united. Let us make those who are alone and tested feel our closeness."
During these challenging times in our diocese and elsewhere, Bishop Mark hopes local Catholics and others will come together spiritually to answer the Holy Father's call.
"On a day when we recall the Annunciation to Mary of the Incarnation of the Word, it is a tremendous opportunity for all people of faith to join Pope Francis and pray for the health and well-being of everyone around the world," Bishop Mark stressed.
The Pope also plans to give an extraordinary blessing "urbi et orbi" (to the city and the world) on March 27 at 6:00 p.m. in Rome. Those who follow the formal blessing on TV or other mediums can receive a plenary indulgence as long as they are sorry for their sins, recite the prescribed prayers, and celebrate the Sacraments of Reconciliation and Eucharist as soon as possible.